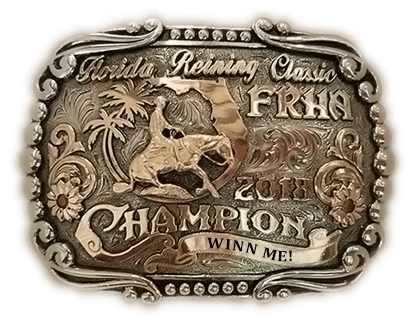 Are you ready to join the fun?
---
Checklist:
NRHA
Current membership of NRHA is required to participate in NRHA-approved shows.
Every horse competing in NRHA approved classes requires a competition license
Affiliate Designation (optional)
Please visit NRHA website for details –  Before you show / Forms & Documents
FRHA Lifetime Members
Lifetime Members as of 05/2021
Gary Achtenhagen

Sheila Anderson

Jessie Behrens

Wayne Bickford

Dorothy Blair

Herby A Blair

Connie Bond

Robert Bond

Gila Bosner

Gunter Bosner

Jerry P Bowden

Lorraine Bowden

Bud Boyett

Bonnie Burney

J B Burney

Antonio Cabrera

Jane Cairo

Rene Cairo

Butch Campbell

Susie A Campbell

Marvin Carse

Polly Chisholm

Judy S Cialone

Charlene Coker

John Coker

Carmel Conner

David Conner

Catherine Crandon

Suzanne DeChamplain

Ciera Dickinson

Pam M Dickinson

Ruth A Dillon

Katarina B Dorminy

Doug Eddleblute

Linda Eddleblute

Nell D Ely

Sammy A Ely

John Faulkner

Julie Faulkner

Dick Gahimer

Aubrey Galbraith

Carly Galbraith

Cassidy Galbraith

Edward Galbraith

Melanie Galbraith

Nadine Galbraith

Bryanne Garretson

William Garretson

Anthony Gennard

Jamie Hardin

Doug Henderson

Gloria Henerson

Natalie Henderson

Nathaniel Henderson

Jack Hennig

Jossie Hicks

Kim Horn

Susan Horne

Buddy Howanitz

Marianne Howanitz

Jack Hyde

Earl Johnson

Casey Jones

Leida Jones

Paul Kaskey

Sandra Kaskey

Lee  Katsikos

Kent Klepser

Ellen Knight

Karin Lehman

Silvio Leon

Jeannete Lewis

Mindy Longcor

Deborah Lynn

Debrah Miller

Joseph Miller

Peter Morgan

Judy Murray

Robert Murray

Saxsen Norton

Ray Parker

Shelly Parker

Louis Parrish

Julie Picardi

Edward Piloto

Jennifer Piloto

Evelyn Pionessa

Dean Pogue

Maggie Pogue

Keeter Prevatt

Mark Rafacz

John Rosi

Orestes Rubido

Von Ruddle

Vickie Scarpinato

Jan Seutter

Jose Seutter

Judey Seutter

Robert Shaw

Wendy Lynn Shaw

Debra Sloan

Kim Sloan

Jack Stewart

Paul Stewart

Ruthie Stewart

Veronica Stewart

Patrice StOnge

Veronica StOnge

Barbara Sullivan

Ray Taglione

Richard Thomas

Debbie Thomas

Doug Toney

Valerie Toney

Patricia Watson

Leah Wells
Roland (Pete) Wood
Sandra J Young
2021 FRHA Individual Members
2021 FRHA Members as of 05/25/21
Deborah Ackley

Ann K Admonius

Chris Allen

Barbara Arcos

Kenneth Austeel

Beth Aza

Heidi Battier

Andrea Beale

Natalie Blumberg

Amy Brown

Sharon H Brown

Katharine Cappe

Breana Carsey

Gabrielle Channell

Criistiano Coello

Kinsey L Cooper

Bobbie Cottrell

Finn Crosby

Jennie Edwards

Mikki Evans

Morgan Geelhaar

Cedric Guerrero

Gavin Gutoerrez

Mabry Hanlon

Patty Henry

Caylee Howerton

Catherine Jones

Karly Kopp

Jill Ann Letchas

Jennifer Ludemann

Emerson I Madonia

Thomas J McInerney

Vikki McKinnie

Beverly McLauchlin

Amber Meeker

Barbara (Bobbie) Miller

Lisa Pirtle

Lindsey Porteous

Madison Rafacz

Shannon Rafacz

Lendon Reeder

Susannah Rose

Terry Saxton

Sam Schaffhauser

Chole Scott

Karen E Shedlauskas

Josh Shepherd

Michelle C Stagg

Rachel Street

Deborah L Thompson

KylaThurlow

Allie Ann Wheeler

Lauren Williams

Bradleann Willis

Shelly (Moore) Woldenbeeg

Alicia Rapp
2021 FRHA Family Members
2021 FRHA Family Memberships as of 05/25/21
Stanley Coats
 – Lauren
 – Addison
 – Mary Margaret

Daniel C Hunter
 – Tracy Flory

Kelly Martin
 – Megan

Robin Mazzocca
 – Chloe

Wayne Mizelle
 – Christy

Puente Performance Horses
 – Jorge
 – Yante

Jeff Sizelove
 – Janet
FRHA Membership
Current membership of FRHA is required to be eligible for club/year end awards.
Annual Dues: Single $48 – Family $75 – Youth $20
or join us at any show by filling out a membership form in the show office.
FRHA Rules & Regulations
Rules and Regulations
of
The Florida Reining Horse Association
MEMBERSHIP
Membership in the Florida Reining Horse Association is a privilege and is subject to review by the Board of Directors of the Association for compliance with the Association's membership requirements.
Candidates for membership in all classes shall be admitted to membership in this Association upon payment of fees and dues hereinafter provided, and shall begin as of the date of application and payment of required dues.
A Qualified Member is a member in good standing who is entitled to vote in the business affairs of the Association and is not in arrears in dues.
All Qualified Members shall be entitled to formal notice of annual meetings and shall be entitled to vote on all matters concerning the Association, as set forth in the by‑laws.
Only Qualified Members on September 1st shall be eligible to vote in the annual election of that year.
Membership Classes – Membership in the Association shall consist of two classes, they are:
1.  Single
2. Family
3. Youth
Dues – The amount of dues for each class of membership are as follows:
1. Single   $45.00
2. Family   $75.00
3. Youth   $15.00
Family memberships include all dependents under 19 years of age at the start of the show season.
FRHA COMMITTEES
Standing committee Chairpersons shall be appointed by the President with the approval of the Board of Directors.  Committee members will be appointed by the Committee Chairperson. The term of all committees shall expire with the term of the President, regardless of pending unfinished business. It shall be the duty of the Chairperson of all committees to attend or provide a written committee report for all meetings of the Board of Directors.
FRHA standing committees include:
a) Membership Committee
b) Member Services Committee
c) Show Committee
d) Sponsorship Committee
e) Youth Committee
f) Hospitality Committee
g) Recognition Committee
MEMBERSHIP COMMITTEE
It shall be the duty of the Membership Committee to record and administer the Association's membership records.
MEMBER SERVICES COMMITTEE
The Member Services Committee wil be charged with responsibility for identifying opportunities to stimulate interest in and increasing membership of the Association. The Member Services Committee will work with other committees as required to ensure that FRHA membership is a positive and rewarding experience for the Association's members.
SHOW COMMITTEE
It shall be the duty of the Show Committee to stimulate interest in FRHA sponored events and to promulgate rules and regulations that ensure fair and equitable competition and that maximize member satisfaction with FRHA sponsored events. The rules and regulations so promulgated shall be submitted to the Board of Directors for approval.
These rules when approved and adopted shall comply with applicable rules and regulations of the National Reining Horse Association and it shall be the duty of this committee to enforce duly adopted rules and regulations and recommend to the Board of Directors punishment for failure to comply therewith.
This committee shall recommend a schedule of shows for the year and submit this schedule to the Board of Directors for approval sufficiently in advance of the show season as to ensure orderly planning of the shows.
SPONSORSHIP COMMITTEE
This committee is responsible for the solicitation of sponsors and advertisers for the FRHA throughout the year. This committee will determine the trade outs possible for donation of merchandise. This committee is responsible for producing the annual February Show Program.
YOUTH COMMITTEE
It shall be the duty of the Youth Committee to stimulate interest and participation in Youth Reining.
HOSPITALITY COMMITTEE
This committee is responsible for planning, organizing, and conducting FRHA social activities that will be held throughout the year, including the FRHA Annual Awards Banquet.
RECOGNITION COMMITTEE
The Recognition Committee will be responsible for the administering the FRHA Recognition Program including the FRHA Year-End Awards and the FRHA Affiliate Awards. Any proposed changes to the FRHA Recognition Program shall be submitted to the Board of Directors for approval prior to the start of the show season.
SPECIAL COMMITTEES
There will be special committees, as necessary, as determined by the President.
GENERAL RULES & REGULATIONS FOR SHOW AND CONTEST
NRHA Rules & Regulations shall govern all NRHA sanctioned contests provided presented by FRHA. FRHA Rules will govern all contests not sanctioned by NRHA.
A Point Scoring system shall be adopted by the FRHA Board and revised from time to time, as appropriate to meet the needs of the FRHA membership. Once adopted, the FRHA Point Scoring system will be in force for the entire show season and will be published on the FRHA web Site.
Breaking of ties at year-end shall be determined by comparing the number of First places, Second places, Third places, etc. until the tie is broken.
In determining the annual awards the year will begin on January 1 and end on December 31.
FRHA YEAR-END AWARDS
The Florida Reining Horse Association will offer its members an Annual Recognition Program based on qualifying criteria to be established from time to time and documented by the Board of Directors in the Rules and Regulations of the Association. Such qualifying criteria will be presented to the membership prior to the first show of each year and will be published on the FRHA web site.
Section 1.     The owners and riders of horses competing in FRHA competition must comply with FRHA membership requirements being current members in good standing for points earned to count toward eligibility for year-end awards. Points are counted from the day of membership in FRHA to the end of the Award Year.
Section 2.     All entry information represented on entry forms must accurately state the competition license number for the horse, if applicable; the current membership number for the rider for FRHA and NRHA, when applicable; and the current membership number(s) for the owner(s) for the points to count.
Section 3.   Year-end Award Points shall be kept for each of the following reining classes: Open, Intermediate Open, Limited Open, Rookie Professional, Non Pro, Intermediate Non Pro, Limited Non Pro, Prime Time Non Pro, Novice Horse Open, Novice Horse Non Pro, Rookie 1, Rookie 2, Youth 13 and Under, Youth 14-18, Ladies, and Men.
Section 4.     All Non‑Pro division points shall be awarded on a one horse, one rider combination. To be eligible for Non‑Pro Awards, the Non‑Pro exhibitor must hold an NRHA Non‑Pro Exhibitor card.
Section 5.    To be eligible for Youth Awards, the Youth must be a qualified youth member of NRHA and points shall be awarded on the basis of a one horse, one rider combination.
Section 6.     All Open division points shall be awarded to the horse
Section 7.     To be eligible for FRHA year-end awards, members must have shown in at least 50% of the FRHA approved shows for the year, inclusive of NRHA approved and FRHA Jackpot Shows.
Section 8.     Affiliate qualification and awards shall be consistent with NRHA rules.
FRHA Award Rules
Year‑End Awards
FRHA year-end awards will be given to the Champion, Reserve, Third, and Fourth places in the qualified divisions.
FRHA year‑end points are kept by using a modified version of the NRHA Youth point scale. All horse/rider combinations are counted toward points with the points going out to 15 horses. The number of horses to be used for computation shall be those horses actually competing, excluding the number of horses entered but scratched from competition. No points will be given to any entrant who receives a 'No Score" or a score of zero.
Affiliate Circuit Qualification
Riders qualifying for the FRHA Affiliate Circuit Awards are eligible to compete for the FRHA team at the South Eastern Affiliate Championships, consistent with NRHA qualifying rules.
FRHA Affiliate qualifying shows are: January, February, March and May.
FRHA Green Reiner Program
The FRHA Green Reiner Program rules follow NRHA Green Reiner regulations. Please find all of the information at https://nrha.com/entrylevelinfo.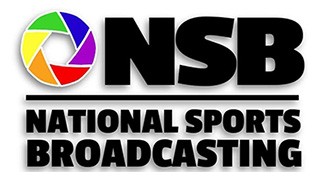 Videography & Photography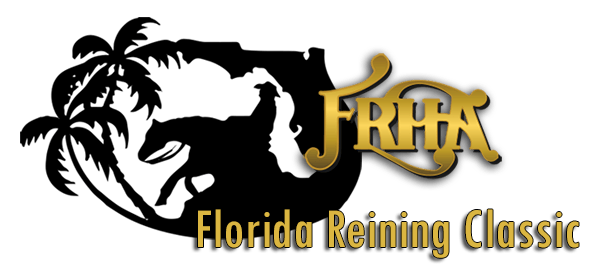 Florida Reining Horse Association
PO Box 770190
Ocala FL 34477-0190